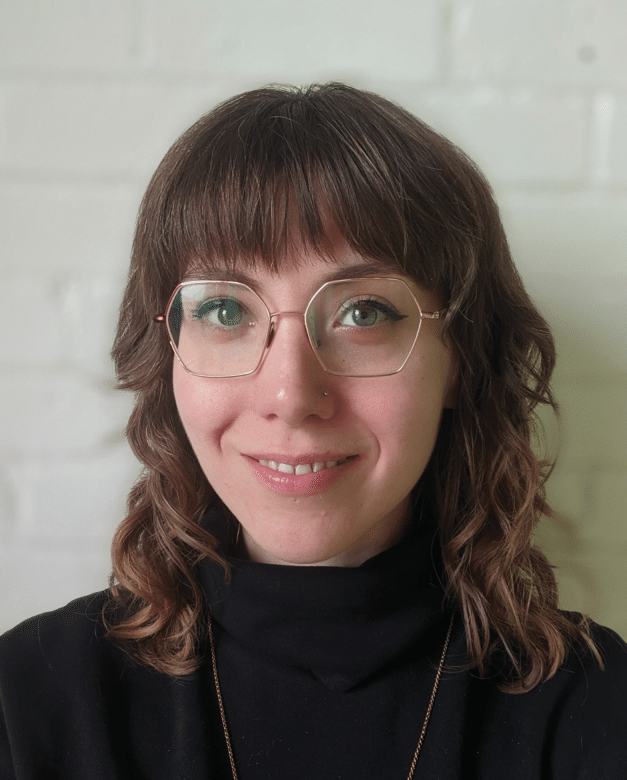 Emma Woolley
MSW, RSW - Social Worker
About
Emma is a compassionate, humble, and holistically-minded clinician who believes therapy is about supporting clients' innate strengths, resilience, and wisdom. She brings radical genuineness and an exploratory attitude to her work with others.
As an integrative practitioner, Emma draws from various modalities, including: mindfulness and somatic practices, Acceptance & Commitment Therapy (ACT), Narrative Therapy, and on occasion, Dialectical Behavioral Therapy (DBT). Her approach is also influenced by emotion-focused therapy, parts work, attachment and polyvagal theory. She works from  a trauma-informed, biopsychosocial, and anti-oppressive lens that is grounded in LGBTQ2S+, poly/non-monogamy, and sex positivity.
Emma loves supporting folks struggling with anxiety, perfectionism, burnout, self discovery, inner criticism, inadequacy, and life changes (career, school, relationships). Her clients tend to be "sensitive strivers," ambitious women in their 20s & 30s, young adults, 2LGBTQ+ folks, creatives, activists, helpers/healers (therapists, social workers, counsellors), & graduate students grappling with a sense of "not good enough" and/or navigating transitions.
In session, Emma supports clients to establish goals, reconnect with values, and explore ways to move through life's difficulties so they can do more of what matters to them. Time with her is collaborative, client-driven, and experiential—meaning sessions can include an equal amount of talking, supporting, and in-session practice of skills and strategies. Emma involves the body and emotion in therapy, meaning sensations and feelings will be explored and connected with, alongside the mind. She is authentic, playful (when appropriate), and relaxed; balancing support and validation with explorations of areas for change.
Emma is interested in exploring how non-ordinary states of consciousness can support resilience, healing, and connection with self, nature, and others.
In addition to private practice and Remedy, Emma has worked in a variety of settings, including: youth-focused charities, universities, community health centres, and sexual assault crisis centres.
Education
Bachelor of Social Work (Anti-Oppressive-Practice) – York University, 2016
Master of Social Work (Mental Health & Health) – University of Toronto, 2017